Robbie Robertson, guitarist and songwriter for Canadian-American group The Band, has died aged 80.
A statement from his manager said he died on Wednesday surrounded by his family after a long illness.
The Band were an influential act in the late 1960s and also the subjects of The Last Waltz, a 1978 Martin Scorsese film about their farewell concert.
Robertson wrote some of their best-known songs, including The Weight and The Night They Drove Old Dixie Down.
Born Jaime Royal Robertson in Toronto in 1943, he left home to pursue a career in music aged 16.
As well as their own music, The Band were known for a spell touring as Bob Dylan's backing band before the success of their 1968 debut album, Music From Big Pink.
They released a string of acclaimed albums during the 1970s and, after playing their last show as a full band in 1976, reunited without Robertson for a number of tours and studio releases throughout the 1980s and 1990s.
Along with keyboardist Garth Hudson, Robertson was one of two surviving members of The Band's classic line-up.
After The Last Waltz, he collaborated with Scorsese on the soundtracks to some of the director's best-known films, including 1980 classic Raging Bull and 2019's The Irishman.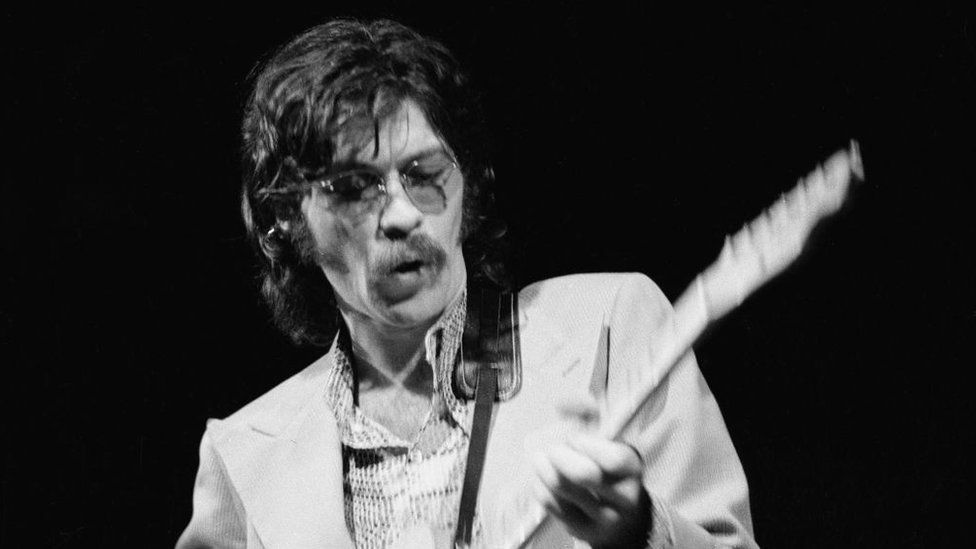 Paying tribute, Scorsese called Robertson a "giant" and "a constant in my life and work."
"Long before we ever met, his music played a central role in my life – me and millions and millions of other people all over this world," he said. "His effect on the art form was profound and lasting."
Writing on X, formerly known as Twitter, Rolling Stones guitarist Ronnie Wood said: "Such sad news about Robbie Robertson – he was a lovely man, a great friend and will be dearly missed."
Stevie van Zandt, a member of Bruce Springsteen's E Street Band, said Robertson was a "good friend" and "underrated brilliant guitar player".
Canadian singer Bryan Adams posted a photo of Robertson and wrote: "Thanks for the amazing music and the great hangs."