A comedian who died in a car crash months before he was due to perform at the Edinburgh Fringe has been honoured with the first ever Victoria Wood award at the Edinburgh Comedy Awards.
Gareth Richards had been appearing at the Fringe since 2010 and was due to perform another show this year.
But he died in April from injuries sustained in a crash on the M25.
Friends Dan Ward and Mark Simmons put on "A Show For Gareth Richards" in his honour.
Some of the biggest names in comedy, such as Frank Skinner and Stewart Lee, volunteered to perform.
Audiences raised almost £20,000 which will be donated to a trust fund being set up to support Gareth's two young sons.
Dan Ward said: "It feels really sensational to have won this award for Gareth.
"Victoria Wood was the queen of musical comedy, and Gareth was our legend.
"Gareth's name will be forever associated with this award, and that just means everything."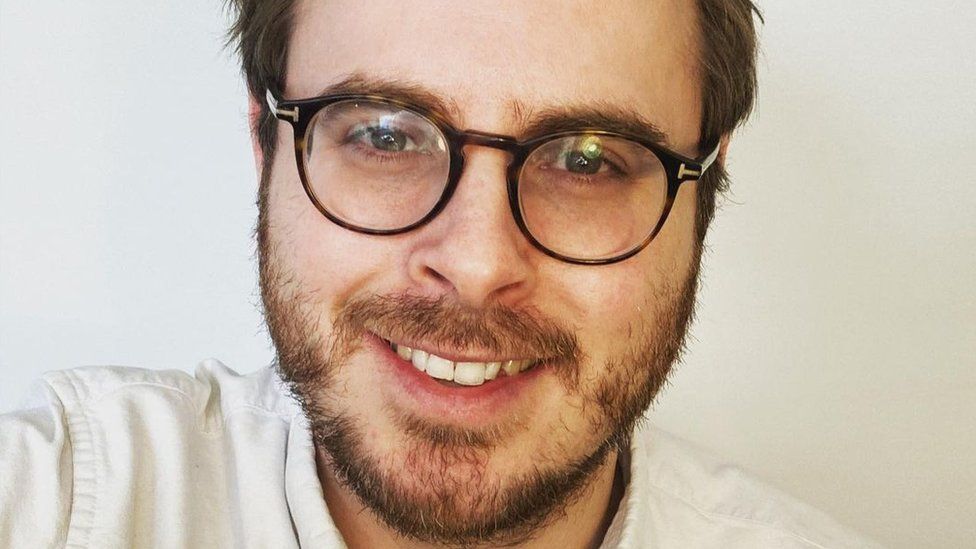 The Victoria Wood Foundation said: "A Show For Gareth is an extraordinary initiative by his fellow friends and comics Mark Simmons and Danny Ward and embraced by the comedy community and audiences alike.
"Victoria would have been part of it had she been here. We are delighted that this is the first of the Victoria Wood Awards and combines her spirit with that of the Fringe."
Meanwhile, Mumbai-born Urooj Ashfaq was named winner of the coveted Best Newcomer award.
She said: "It feels great, I'm really excited. I'm also a little stressed because I'm like: 'Why have they given it to me?'
"I hope people come out and see people that maybe don't look like them.
"I hope it has a positive impact in whatever way it can."
Elsewhere, comedian Ahir Shah was crowned as the winner of the Sky Best Comedy Show at this year's Edinburgh Fringe.
Shah has been nominated for the accolade on two previous occasions in 2017 and 2018.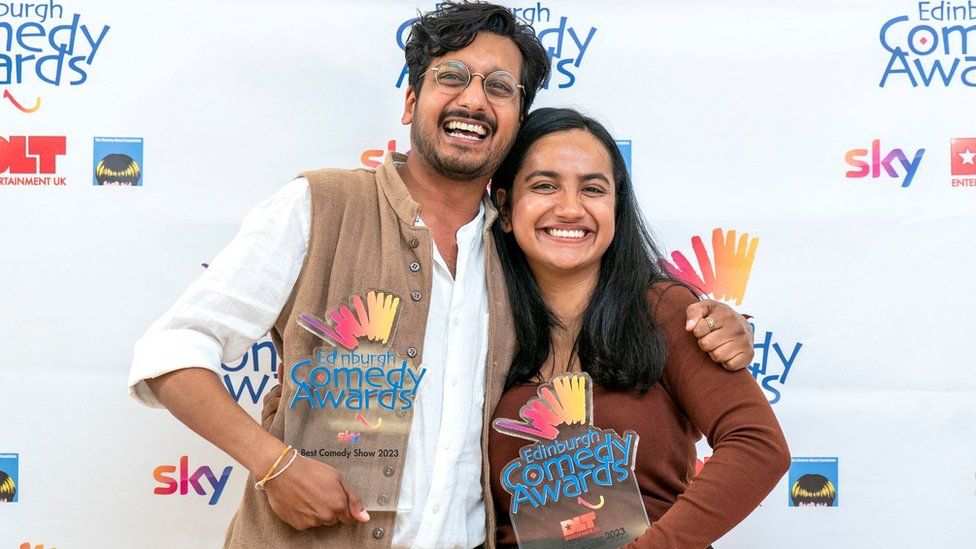 He started his comedy career aged just 15-years-old and is a frequent performer on BBC Two's The Mash Report as well as Mock The Week and The News Quiz on Radio 4.
Judges said his act was "funny yet emotional".
Nicola Burns, director of the Edinburgh Comedy Awards, said: "Congratulations to Ahir whose blending of his family's personal story is funny yet emotional, political yet positive, clever and engaging, powerful and tender."